| | | |
| --- | --- | --- |
| | Starwheel Foundation Home Page | |

The StarWheel Foundation,
a global-reach non-profit educational organization,
welcomes you to its celebrative uni-versity...

... an on-going smiling co-creation.
[Website first published on the mid-February full moon, 2014]


3D sphere rendition of StarWheel #98 "Zep Tepi".
NEW!!! Video "13 StarWheels for Sale",
just completed by Tritia Hamilton.
YOUTUBE link: http://youtu.be/6u7VS88-KJ4


NEW!!! "PHI", the Evolution of Consciousness movie (66 minutes)
by Hemstock Films
featuring interviews with Aya.
Trailer: https://www.youtube.com/watch?v=vcDvPjSc8sI
Movie: Vimeo
Established in 1991,
the StarWheel Foundation is a non-profit educational organization
incorporated in Arizona, EIN # 85-0389553.

Greetings from Aya!
As many of you know, I have held the dream-intention of establishing an international eco-campus, the StarWheel School of Celebratory Arts, also known as the 3B (Bliss Bless Blossom) School, in Sedona, Arizona, to support young people of all nations in expanding their creative consciousness and contributing to a new spirited, life-respecting human civilization on Earth. The mission of the StarWheel Foundation is to offer students a fun-loving eco-environment of direct experience based on a cooperative, co-creative curriculum of harmonic oneness with oneself, with each other, with community, with nature & with the universe.

I am calling on you, Friends & Supporters of the StarWheel Vision, as well as all philanthropists interested in educational projects... to help us support this global project. We have two fundraising programs:

• The short term Fundraising Now! program is launched to collect a down payment sufficient to allow the purchase of a home-base in West Sedona. The house I have been renting for over 8 years and turning into a sweet community would have been a perfect headquarters for the StarWheel Foundation educational projects, but has been sold. Another, larger, facility is invited from Universal Abundance. Blessings from Aya!

• The long term Fundraising Source program is focusing on gathering donations and endowment funds for the acquisition of:
1. a large land property, in the USA or elsewhere, allowing for the implementation of a full educational eco-campus project. This land would host an innovative and sustainable mandala step-pyramid main building as well as various educational, residential and research facilities, within the organic environment of permaculture gardens...
2. a retreat center location in Costa Rica for educational programs taking advantage of the pura vida tropical environment: yogas, meditation, mandala arts, rain forest safaris, dolphin encounters, organic & permaculture gardening, integrative life-styles, raw & vegetarian diets, massage arts, creative relaxation... the basic arts for the CELEBRATION of LIFE... We named this new project: "Purna Vida" and presently envision it in the Nicoya peninsula of Costa Rica...
Aya has visited there in the summer of 2016 and is planning to spend the end of 2016 and beginning of 2017 in the area of Santa Teresa to investigate the possibilities. Another location envisioned would be the West Pacific of Costa Rica (around Dominical, Uvita or Osa) - where large tracts of lands with primary rain forests, friendly wildlife, abundant rivers/cascades and gorgeous sunsets over the ocean, are still available...

Tropical Cosmic Blessings,
Aya!


We are offering you,
members of the Sedona and larger Earth community,
various fundraising ways
to support the growth of the educational vision
entrusted to the StarWheel Foundation
via Aya and the SWF Team.
Fundraising Options:
All StarWheel Wisdom cards and Giclée prints
are signed by the Artist (Aya).
• $100 Grateful Gift to you: 1 SW Wisdom card
• $500 Grateful Gift to you: 6 SW Wisdom cards
• $1,000 Gift: 1 Giclée print 11" x 11" on glossy paper
(The new SW200 series "StarSpheres" and SW300 series "StarWaves")
• $ 5,000 Gift: 24 SW Wisdom cards + 2 Giclée 11" x 11"
• $10,000 Gift: 36 SW Wisdom cards + 4 Giclée 11" x 11"
• $25,000 Gift: The 3 SW Decks (published in Japan / out of print)
+ 36 SW cards + 4 SW Giclée 11" x 11".


All donations and funds
raised for the StarWheel Foundation projects
are tax-exempt.


Another way to participate is to purchase SW cards / prints
and Sacred Geometry books at www.starwheelmandalas.com
or one of the 13 StarWheel Special Edition paintings for sale.
You can also purchase the beautiful first edition classics by Osho-Rajneesh
from the Poona 1 period: Poona 1 Happy Books

Do you have a friend working for a museum
or a private/corporate art collection?
Kindly navigate them to:
13 StarWheel Special Editions for Sale
Entire StarWheel Collection for Sale

Do you know people offering
philanthropic support to educational projects?
Kindly point them to:
Fundraising Now
Fundraising Source


Thank You & Blessings in your Yoga of Gifting!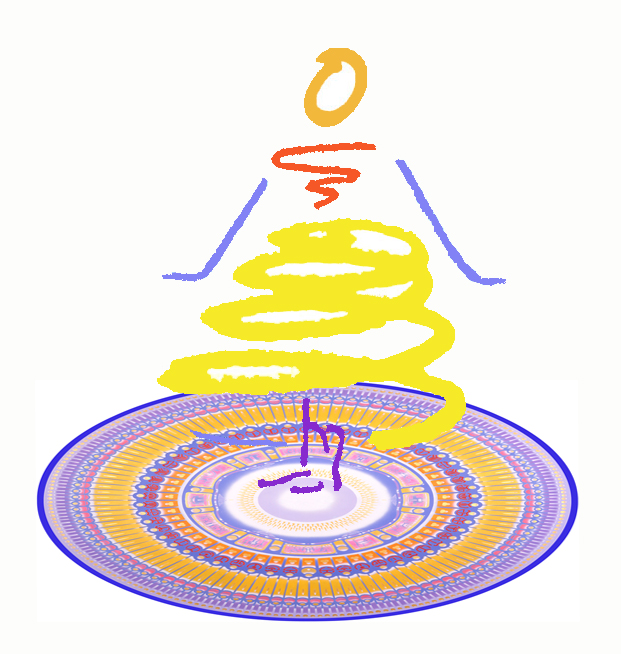 Let us celebrate Human Life as Cosmic Dancing


The SWF website is created & maintained by Robert Ireland.
Thank You Robert!